Salon du Chocolat Shanghai
Authorized exclusively by Salon du Chocolat
Nov. 8 – 10, 2023
Shanghai New International Expo Centre (SNIEC)
Salon du Chocolat Shanghai
Salon du Chocolat is the world's most prestigious chocolate exhibition. Since its inception in 1995 in Paris, France, many enterprises and exhibitors from cocoa bean growing countries, chocolate producers, chocolate manufacturing equipment and dessert manufacturers have gathered together on the show. It can be regarded as the World Cup of chocolate industry.
Shanghai Sinoexpo Informa Markets International Exhibition Co., Ltd. has been authorized by the French Salon du Chocolat as the show's exclusive organizer in China. The first Salon du Chocolat Shanghai in 2023 will be held in conjunction with FHC Shanghai Global Food Trade Show from November 8-10. Salon du Chocolat Shanghai is committed to creating a professional and efficient chocolate trade platform for domestic and international chocolate manufacturers and their upstream and downstream supply chains, as well as creating a unique chocolate kingdom for chocolate lovers.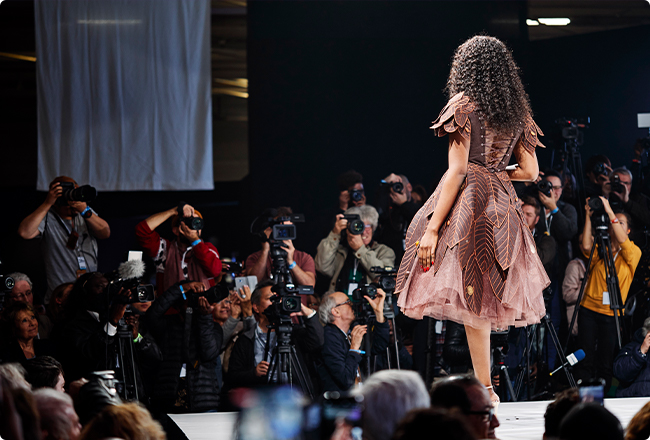 Salon du Chocolat Shanghai 2023
Meet the world's top chocolate master chefs and taste the world's top handmade chocolates
Top chocolate master chefs at the Salon du Chocolat Paris
Salon du Chocolat has been successfully held 247 times around the world, possessing the abundant resources in chocolate industry globally.
New products launch and consumer test, diving into the chocolate information sea and the hot trend of chocolate industry.
Building a sales network for chocolatiers and buyers, prompting the B-end & C-end chocolate business.
Concentrated display of brand image, in-depth exposure by professional media and Internet celebrity bloggers, to enhance brand awareness.
Authoritative competitions, professional tasting, chocolate fashion show and other wonderful activities throughout the whole fabulous exhibition.
Co-located with FHC Shanghai Global Food Trade Show, sharing the professional visitors from the food industry.